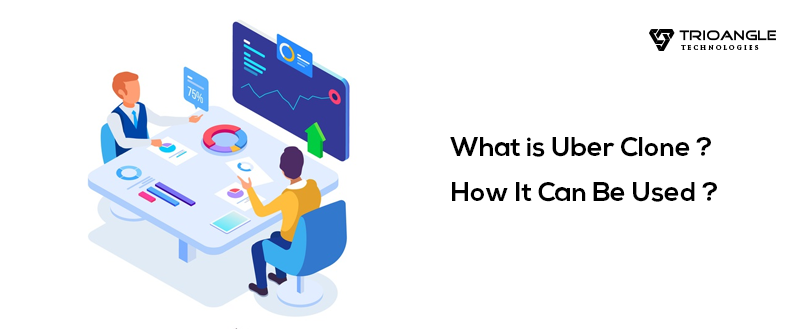 Uber Clone is one of the ubiquitous word that is outspread among the entrepreneurs of the ride sharing industry. The reason behind the prominence of Uber clone is literally because of the Uber company.

Obviously there is no doubt that when a certain bureau succeeds, many gets inspiration to be a different one in that industry. So assuredly lets peer into the topic. 
What Is Uber Clone ?
Uber clone is nothing but the script that works exactly like the Uber with the similar features and functionalities. The coding will be developed from the vendor or programmer  from scratch, so there is no space for copyrights or any breaches. Also the Uber clone can be customized to the requirements in appearance as well in features as well. 
How It Can Be Used ?
Before starting a business make sure to picturise how the app has to perform and what are the functionalities to be included. 
Before how it can be used, let's check about the benefits
As it is MVP product, it requires very less business days to get incorporated. 

Also the research work regarding the process is less, so the cost is also effectively less. 

When you rely on an already existing successful app for frameworks so, the probability of better working is highly possible. 
So initially discuss with the vendors about the schema of your app. Then based on the customization you demanded you can get live into the market. It requires only two to three business days with minimal changes. 
You don't need any technical team to handle it at initial state, but it has a different story when you are widespread. The vendors will support from the testing to the server installation and other needs. 
More importantly the Uber clone is not only for the taxi booking. It can be influenced in the other on-demand business concepts called as Uber Clone For X like UrbanClap, Task Rabbit. 
If you are interested in this Uber like app feel free to shoot us. We are available in maximum connecting mediums to aid you. 
Contact [email protected] or tap on https://www.trioangle.com/uber-clone/