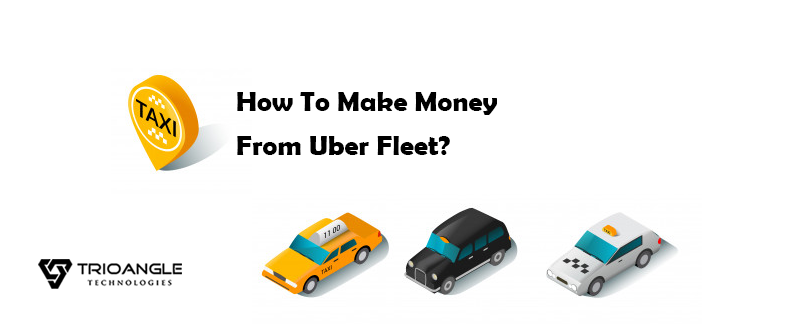 Uber is well known for its taxi booking service and for bringing up features of their own. They continuously update their apps to provide excellent user experience and introduce new features to the market. They recently launched Uber Fleet which is to support business owners and partners.
Have you heard of Uber Fleet?
If no, then here is an intro for you about Uber Fleet.
What is Uber Fleet?
The uber fleet is a partner app which helps partners to manage their vehicles and drivers. If you own 2 or 3 cars, then Uber fleet might help you manage your vehicle and driver and pave the way to earn more.
Features of Uber Fleet:
Easy signup:
Anybody with one or more than one car that is active with Uber can join Uber Fleet. The partners have to sign up with the Uber by providing all the required details to opt into the service.
Uber Matchmaking Tool:
The Uber matchmaking tool helps the partner find drivers for their vehicle. Using this service, the partners can hire certified drivers for their car.
Live Map:
The trackable live map helps the managers to know the location of the driver and trip details. Thus, the partner can easily know where the driver is and which destination the driver is riding.
Driver Dashboard:
The dashboard has all the information and metrics about the driver. It consists of key performance metrics like earning, rating, trip acceptance to easily manage and improve the performance of the driver.
Driver Log:
The driver log helps the Uber manager to keep track of driver log in and log out details. It helps the partner to schedule the drivers accordingly to manage multiple shifts.
Trip Earning:
The trip earning tab helps you to manage all trip earning from Uber. It helps the partner to know details like driver name, trip earning, total trips in a week and so on.
How To Make Money From Uber Fleet?
Uber fleet is an ideal app which helps you to earn a lot. It helps its partner to manage its vehicle and driver efficiently. Thus, it will increase your overall earning and help you to make a lot of money from it.
But, what if you run your vehicle in both Uber and Lyft or also use it for other private rides?
Here is a perfect solution for you. 
You can make use of Fleet Management system which helps you to customize your software for all your needs and manage your vehicles without depending on any other platform.
If you are interested in the fleet management system then take a look at this demo details which might be useful for you. Feel to contact us.
Demo – http://gofer.trioangle.com/company/
Email – [email protected].
Thanks.