Hello to all blossom entrepreneur,
Since a decade ago and till now one of the business fields is spreading fasting like fire. Yeah! an eCommerce script is one of the outstanding business concepts for an entrepreneur to shine on their business profile.
Fancy, Amazon, Flipkart, etc. are some of the popular websites which provide a platform for their customers to shop from a variety of products.
One of the trump reasons behind their success is their trending eCommerce script with user-friendly features. And moreover, the spellbound working flow of the online shopping script makes users(both buyer and vendors) have a delightful process.
Yup! In this eCommerce business, the competition was so tough, even though it has become harder for the startup to kick-start their eCommerce website. Thus, Fancy Clone is your ultimate savior.
Now, you the entrepreneur should aware with of the basic aspects while establishing your own eCommerce website such as:
1)Source code website development
2) Website Development using fancy clone script.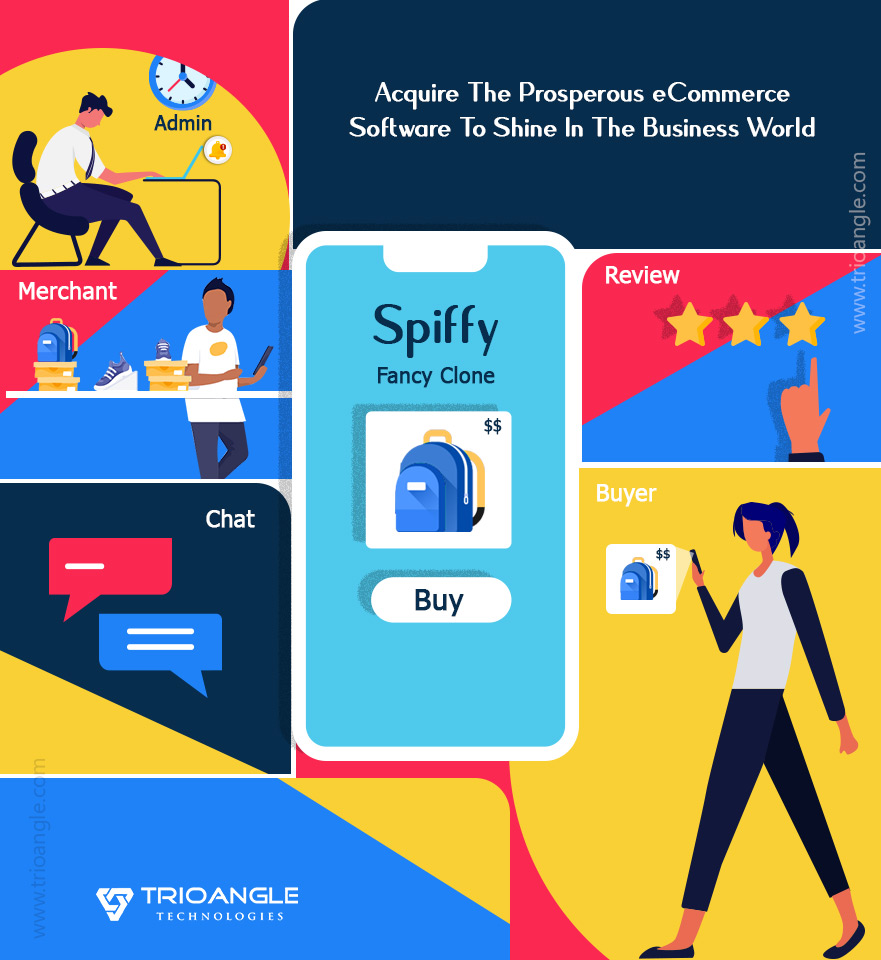 Spiffy – fancy clone script is nothing but the ready made script which helps you to start from the ground up of your eCommerce website. This fancy clone was available both in iOS and Android application with the highly embedded latest technology.
The main demerit of scratch website development may take a lot of time, money and need a particular resource to develop the eCommerce software.
Online shopping script is promptly available, you need not spend your golden time to write the whole line code for your site. An eCommerce script has got all the features which are required in developing eCommerce platforms.
Furthermore, you can able to personalize the Multi-vendor clone script as per your requirement on your niche business needs. You have a favorable chance to enable or discard features by this eCommerce apps script if you have any necessitate. It's flexible enough to handle any sort of customization on it.
To know more information about Spiffy – Free fancy clone Just ping on [email protected]