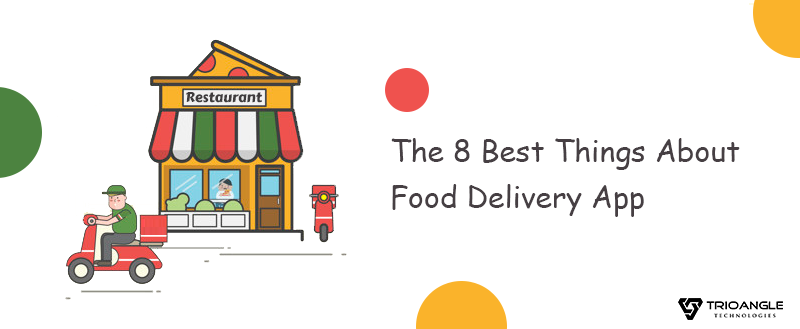 In recent years, the growth of food delivery app is immeasurable. The number of entrepreneurs and startup targeting food industry is gradually increasing. The digital world is turning in to mobile friendly and reach of mobile apps are enormous.
Every startup who are targeting the food industry should have a food delivery app. The growth of the mobile app helps people reach everything in their finger tip. Here are some important factors to consider before developing a food delivery app.
Planning:
Before you start thinking about a food delivery app, you have to plan things accordingly.  Planning helps you to succeed which most entrepreneurs fail to do.
Every food delivery app has the same basic idea, think about what you can do better to your audience. Think about creating the budget plan and mind map for your business.
Market Research:
In a recent report, more than 55% of people ordering food online are millennials. Most of the people ordering food are working class people and students. You should develop your app based on your target audience.
You should keep your eyes on competitors which helps to build a successful business. Think of starting from scratch and analyze the local market.
Collect Database:
Collecting information is one of the most important factors to consider before building a food delivery app. It will help you to create an insight into your app.
The data collected will also help you to know more about user behavior, unnecessary features, and market trends. It will also help you to know about requirements to build an online food delivery app.
Target Locally:
Before jumping into the market, think about starting your business on a small scale. You can learn from big players who started and developed globally. Think about minimizing your investment and reaching your target audience.
Build Your App:
You can build your app based on your user experience and ideas. Think about developing an app with responsive and friendly UI/UX design. You should also have to think about iOS and Android version based on your target audience.
Launch beta version of your app and know the feedback of the users.
User Friendliness:
Think simple and make simple for your users. You should consider building an app which is user-friendly and convenient for your user. Try to find out a solution to common problems and try it engage with the user.
Features:
Every user attracted to app for its features. You have to think about both essential features like live map location, advanced search option and new features like tipping to driver option, recommended cuisine.
Conclusion:
There are lots of room for development in the food industry and, it is still growing. If you want to launch your food delivery app then, it is the right time for you.
There are lots of app development companies out there to help you out.
You can also build a team to develop an app for which is expensive and time-consuming.
I hope the information in this blog is useful to you.
Thanks a lot.