Entrepreneurs and marketers pour a lot of ideas to get victory in their business field. Well, while commencing a business they need, some of the practices to shoot out the unwanted barriers for your business to be perfect.  
Let me explicit you what are the resources should be fortified for your business more reliable.
Your foremost aim is to get concentrate on your business development. For that, you need to focus on the ideas, initiatives, and activities aimed towards making a business better. Those aspects are increasing revenues, growth in terms of business expansion, increasing profitability by building strategic partnerships, and making strategic business decisions.
As an entrepreneur, you have an intention while doing a business that was, one aspect to aid the business in achieving its "maximum profit potential", and bring it to the point where it can sustain itself for the long term. To put it simply, they have their eye on two balls: profitability and growth.
While coupled with all statements to lift above the business, Beer delivery is the finest path to lead off. 
Because of the world tune most trendy. Mostly, people start to enjoy the joyful moment or celebrating the victory in life that can measure up. To add spices for the moment with the drink delivered right at your doorstep just when you want it. 
For that, Trioangle opens the great gate for the many entrepreneurs to kick-start business with the help of a wine on-demand app, that will help your customers start a party anytime anywhere. 
Let's have a quick look at the amateur script to keep top in the business world.
GoferAlcohol is the best wine delivery script that will dust-up you from the huge competition on the alcohol delivery business. That's embellished available with native mobile sources such as Android and iOS.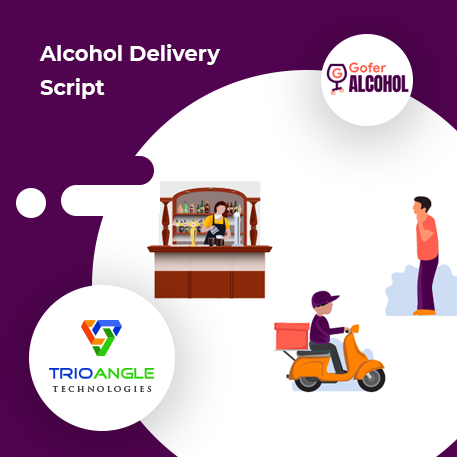 Not only it's ready to use in the mobile app but also accessed in the web panel for the customers who buyer alcohol, alcohol shops who joins on the GoferAlcohol for their business shine, drivers who serve alcohols for the customers, and an admin who kick-start the journey with GoferAlcohol us their business. 
Related reads:-
How to start an alcohol delivery business
The above information may help you know the best alcohol delivery script. To know more start to ping on [email protected] or tap on https://www.trioangle.com/alcohol-delivery-script/