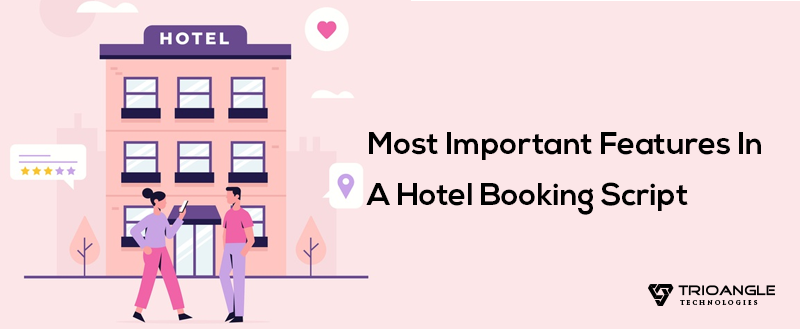 Many wishes to start a business in the online platform.  To start a business, ideas are core to the business and technology is a supportive element to lift. In today's technology rich world any innovative business that stands for people (i.e purposeful) will reach height.
Uber, Airbnb are the populous example available in the market. They solved the problems of the common people with digital support at the right time. They both started their journey a decade before the breaks the hinges of the sharing economy trust, efficiency, flexibility, and community.
Wanna start business like them in a sharing economy, right you are on the right platform. Here you can start a peer-peer sharing business like vacation rental, hotel rooms rental, cars & boats rental, equipment rental, taxi rentals and much more… The list elongated due to the scope of the business. 
To start a business in this digital world, an online presence is a must. In that case you can ought for well-performing script in online market. Trioangle's Hotel booking script is one such.
What Is Hotel Booking Script?
Makent Hotels – The web based hotel booking script from Trioangle enhances your business with its intuitive designs, fine features and required functionalities. Additionally our script provides multiple room booking and listing option to smoothen the process of renting and hotel room booking. Our online hotel booking system are much more flexible, that it can incorporate innovative business ideas. One of the best technical support from Trioangle, acquire it and rock the industry. 
Important Features Of A Hotel Booking Script
Well-Packed Module : 
With powerfully well-packed responsive web app the Hotel booking software satisfies the demand and supply chain. An intuitive web panel for admin to monitor the whole scene. They are built using cutting-edge technology which will be apt for the current trending era.
Easy To Find Rooms : 
With the integration of third tools and inbuilt working of the script helps to connect with people and interact all around. Features like Multiple Signup, Sharing of products of most liked products. Using our geolocation system we can help find the exact required rental. Interact and clarify doubts about the product rented.
Options To List The Product Briefly:
Promote the car for rental details through texts, pictures, and videos. The lender can define the nook and corner of the vehicle which can attract users easily. This lengthy list helps for the lender to promote and borrower to get the right product quickly with awesome filters.
Calendar System :
Enhance your booking with iCalendar and superb booking features, with this you can customise the script as booking system. Ex. hospital booking, theatre booking etc.
Multiple Hotel Room Booking:
Guest feel comfortable to book the rooms as per the accommodates. Makent Hotels provides space to book additional rooms in single booking process.
Multiple Hotel Room Listing:
Host can earn a lot by listing their multiple rooms in the property. Host can easily list multiple rooms in same portal.
Seamless Booking:
Same as listing, the process is booking is much important to complete the process. Our system comfort the process with multiple booking options, multiple pricing options also multiple payment options. If you wish to cancel the bookings, there are multiple options to it.
Control Rental System:
Manage your car rental business with user management, vehicle management, listings management, service account management, manage promo code, manage ratings seamlessly.
Flexibility:
Software & mobile apps developed under high-end technologies will provide an effective service, but about flexibility? A system that is adaptable to any environment, any type of technologies and any sort of external system are said to be best.
Need more details ping to [email protected]