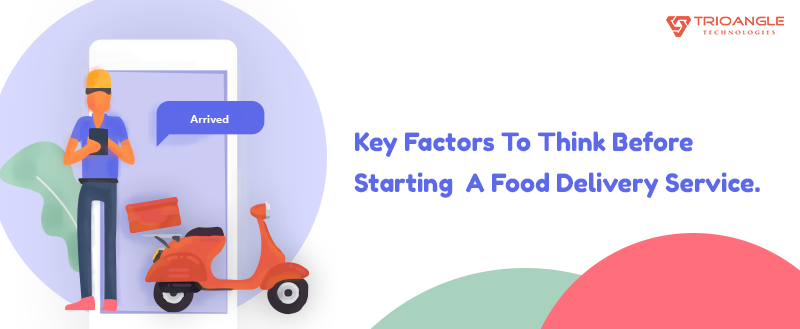 Most of the people love to order food once in a while. Ever since the evolution of mobile apps, people tend to order food online in a tap. As mobile phones in their hand, they are not afraid to use it when required.
Many entrepreneurs and startups have food delivery business in their mind because it is considered lucrative to jump in. The growth food delivery industry creates lots of demand and requirement. There is lots of development and improvements going on behind the scenes.
Thus, there are lots of opportunities for entrepreneurs and startups to jump into the food industry and have their share. Here are some important factors that you should think about before buying a food delivery software of your own.
Planning:
Before moving on, planning is the first piece of work to do. You should prioritize things in order and schedule your work sequentially. You should set achievable goals and try to complete your task.
Market Research:
It is important to know about your target market. All you should do is collect data and analyze the latest trends. You can also know more about consumers needs and requirements.
Business Flow:
Understanding food delivery apps will help you in a lot of ways to launch your business. Food delivery apps work with a simple workflow which is explained below.
Hungry user order food online through food delivery app.

The restaurant receives the order and prepares delicious food for the user.

The driver picks up food from the restaurant and delivers it to the user.
Mobile Apps:
It is essential to have a mobile app with intuitive design and delightful user experience. You should also think about launching both Android and iOS apps. More than 80 % of people order online using mobile apps. Thus, making app bug free and useful is also important to success.
Now you know more about food delivery apps and food delivery industry. Many entrepreneurs have one thing in mind, whether to build an app from scratch or to buy a clone script like Swiggy clone, Zomato Clone or Just Eat Clone.
But buying an Ubereats clone will save your time as well as efforts that you can utilize on your marketing strategy.
I hope this blog is useful to you.
Thanks.