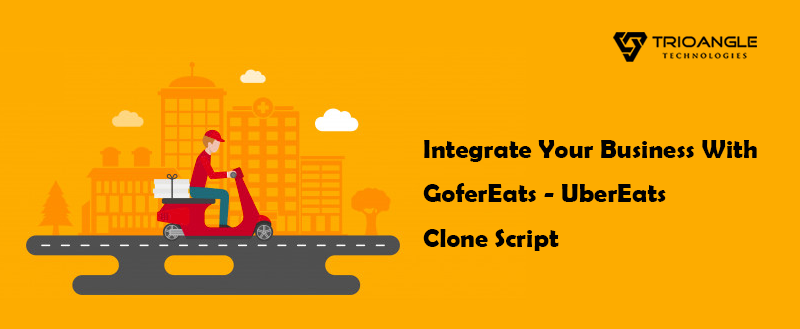 Hi brilliant entrepreneur, Now you're in the right blog to know the today scenario of the world how they thinking to do own business. 
In this Contemporary world, many peoples were glimpsing to leave the hard grind for something that feeds their passion. And they do not want to solely retire at the age of 60 (or older) than to looking back on life and feel they have wasted it.
Many people were happily started to venture their own business and for good reasons. Thinking to do a supercalifragilisticexpialidocious(extraordinarily good) business and enthusiastically willing to print their golden name on the business field. 
The good news,
Starting the best business is within the reach of almost anyone who wants to take a risk and work hard, as are a plethora of other low-cost ideas.
Let's roll into the blog to know the on-demand business!
Some of the business requires nothing more than an internet connection, while others demand a level of licensing or a specific set of vocational skills. Below, I've highlighted you to start cheaply from the comfort of your budget.
With reference to the survey by Statista, the Statistics Portal in the year 2017, it has been found out that, 20% of respondents in the US, use online food delivery services at least once a week. Now in 2019, this ratio might have increased with the pace of time. From this, it is evident that on-demand food delivery app is gaining momentum among people nowadays.
An online food delivery industry was relentless keep on exploring progressive growth, which you could have noticed during the last years. So if you had plans to make a food delivery app like UberEats, it's definitely the right time!
I highly suggest you commence your business on an online food ordering & delivery field.
After long spadework, luckily Trioangle was built an exceptional GoferEats – on-demand food delivery script from the scratch UberEats without spending a fortune. 
It's a time to roll on to know about GoferEats 
GoferEats is one of the highlighted food delivery scripts to commence a business with high hope. Trioangle has been customized the best native mobile application will surely aid you to seek profit within a short span of time. 
After the success of UberEats, many are interested in developing an app like UberEats for their business. Creating an app like UberEats is possible with today's technology. Not only developing an app but also customization features are available in your GoferEats – UberEats clone app.
Why choose us?
Radically, every entrepreneur requires to have the best script with perfect technical support to uplift their business wealth. Trioangle Technologies considered those aspects and decided to aid the entrepreneur to furnish their business. 
Let's merely see what are the steps Trioangle has been taken to upgrade your business.
Free Server Installation, Free App Submission, Free White Labeling, Free Technical Support, Support After App Rejection, Native iOS & Android Apps, 100% Source Code, Free Bug Support, 24 / 7 Support. Aspects of GoferEats will bring up business. 
Let's pursuit our voyage to the glimpse of Features
Features for the Eaters / Customers:-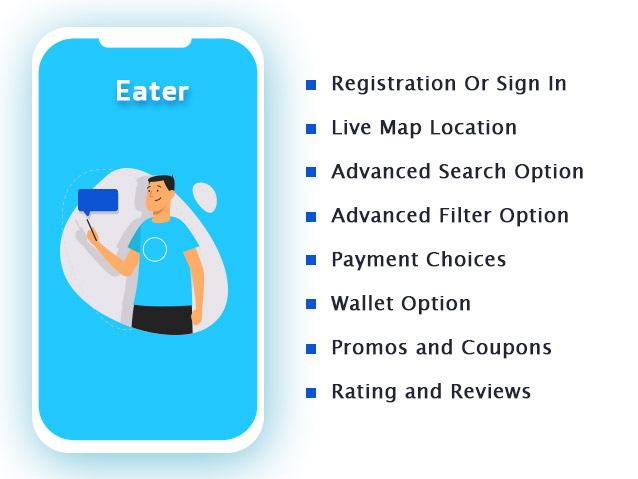 The users of the GoferEats have an online food ordering & delivery app that is crafted with the latest technology, which helps the user to search for the nearest restaurant to order food. The User can also make use of the filter option app like the menu, categories, location, ASAP, for the seamless search. Gofer Eats is developed with all the premium features which suit for the online food ordering and delivery business. 
Astonishing Features of GoferEats:
Latest design and functionalities

Easy search option

Secure payment through Stripe, Wallet, COD

Rating & Reviewing option

Geo-fencing option to track the orders

Multiple addresses bookmarking

Access to coupon or promo code option before checking out

Order cancellation option
Features for the Restaurant:-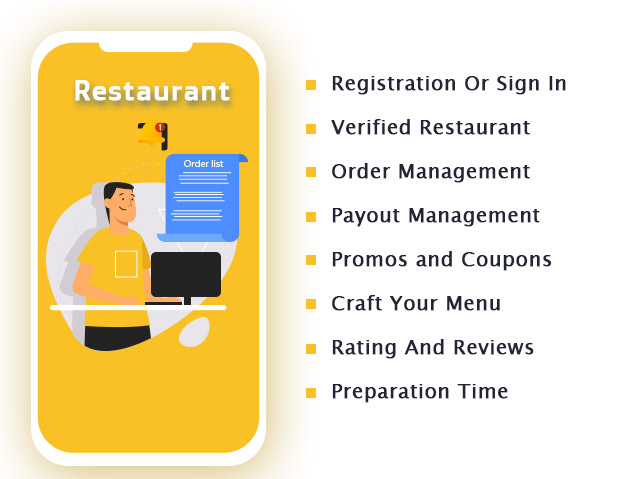 The restaurant that is integrated with the GoferEats can manage the online orders through the GoferEats restaurant app. The app allows restaurants to immediately response regarding the order and manages orders effectively. 
Astonishing Features of GoferEats Restaurant:
Easy sign-up process in the app

Restaurant online/offline status 

Flawless instant notification regarding the orders

Can accept or reject the orders

Location tracking of drivers

Easy customization of menu orders

Monitor the history status of the order
Features for the Driver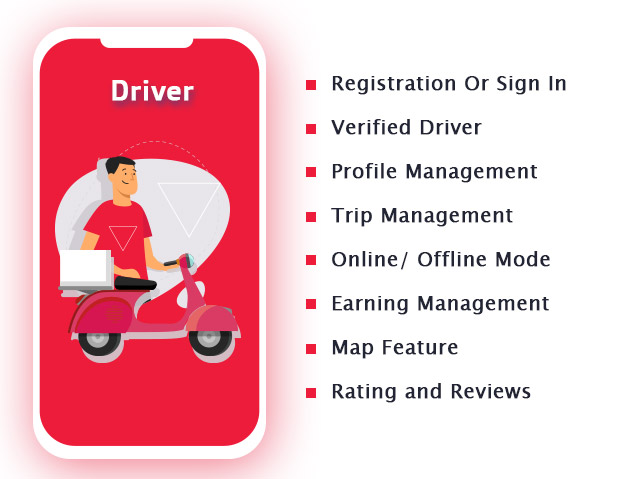 GoferEats – The driver app for online food delivery service. The driver that is integrated with the GoferEats can accept the order request from the user within the app and do delivery. GoferEats allows the driver to easily sign up and earn payments for the delivery process within the app.
Astonishing Features of GoferEats Driver:
Easy sign-up process in the app

Easy Profile Management

Driver online/offline status 

Flawless instant notification regarding the orders

Can accept or reject the offer

Location tracking of the restaurant and the users

Monitor the history status of the order
Technologies used in our Food delivery Clone
We have built our script with high end and latest technologies to pick up your business into a great level.
Programming Languages: Javascript, Html 5, CSS 3

Php Web Framework: Laravel

Front-end Web Framework: Angular Js

Android Programming Languages: Java

Programming Languages for iOS: Swift
Yeah is a time to summing up with cost details of food ordering script: 
In oral estimation to earning with the food delivery software, there are lots of chance to earn such as delivery charge, commission charge, surcharge and so on. 
The cost may take around 30000$ to build a food ordering script from scratch. 
Though if you buy a clone script like UberEats clone, Zomato Clone, and Swiggy clone, the cost may cheaper then what you have expects. 
So don't wait, kick-ass your business with us we definitely aid to dollar your business. 
Check out the demo here https://www.trioangle.com/ubereats-clone/ or view of the solution https://www.trioangle.com/online-food-delivery-solution/  
For more details feel free to contact +91 6379630152 or ping on [email protected] 
I hope this blog will assist to begin a new bloom business.
I again catch you with other information, thank you for spending your diamond time with me.