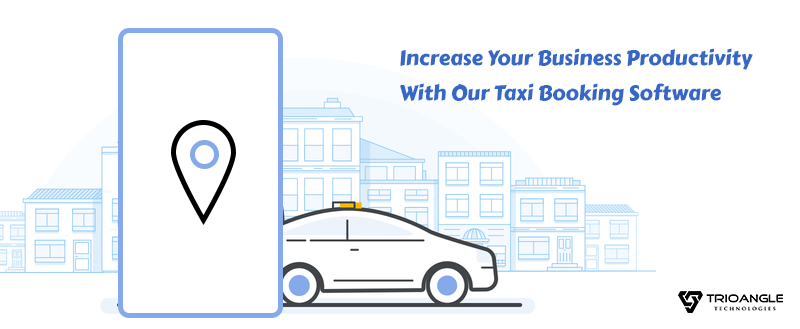 It may be in small scale or large scale business, at present digital epoch software has been a vital tool govern the business easily. That too in a competitive market for taxi booking, software is paramount to run a successful business.
The best taxi booking software itself defines its functionalities and features that facilitate users and business owners. Such a system is affordable and will promote your business and you can reach more customers quickly.
If you wish to commence business for taxi booking or any on-demand service, avail to best On demand taxi booking script.
Increase Business Productivity:
The productivity of the business defines the quality of service and measures the efficiency of production that is attained through the business. It is one of the steps to reach success point and it is growing is important because providing more and efficient services to consumers translates to higher profits.
A business like ride-hailing or taxi booking serves lots of people by providing comfortable ride experience. Live software like Uber, Ola, Lyft provide immense ride solution, with few taps. These software comforts and satisfies users that bring profits to their business.
A business productivity improves, when it satisfies users. Here are some of the factors that customers get attracted about the product,
Reliability: The software is said to be trustworthy when it satisfies the user with the features it promised. The basic features like seamless management of drivers, riders, live tracking, and much more features define the best and reliable taxi booking system, through which you can commence the ride-hailing business.
Responsiveness: Web and mobile apps rule this digital world, also you can express your business ideas with a responsive system. Live tracking and mapping are the key attributes in ride-hailing business. Our

best Uber clone

provides all these features along with fantastic web and mobile apps.
Assurance: The business or the software is said to be secured if it provides the solution to the user's problem in a safe and secure manner. Mainly transaction matter, our

On-demand taxi booking software

is integrated with the safest payment gateways, also provide varied payment options.
Empathy: Services can be performed completely to specifications. The relationship between riders and drivers are maintained, also their details. The business that cares about customers as much as the service will show better profits.
Tangibles: Appearance matters a lot. Interactive, user-friendly web panels for users and admin will attract the audience quickly.
Increase business productivity and achieve success in trending taxi dispatch marketplace.