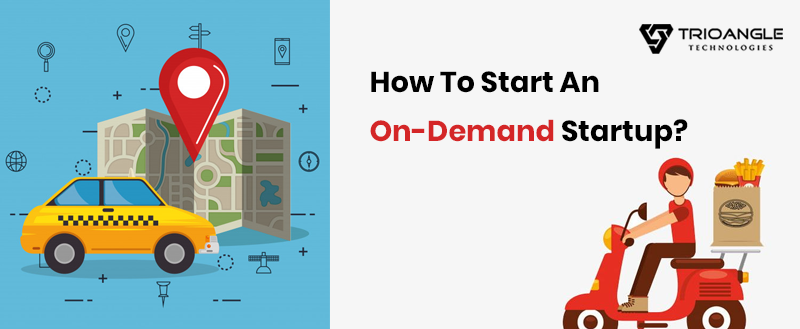 Many believe that on-demand business is the future of the business world. From a report from Harvard School, On-demand business attracts more than 21 million people yearly. Thus, it has much more demand & revenue behind it.
Smartphones are the most powerful tool to connect with people. It is said that more than 70 % of people in the USA have a mobile phone with an internet connection. On the other hand, the on-demand service helps people fulfill their needs via mobile phones.
It creates a lot of opportunities for startup & entrepreneurs to begin their journey as a business owner. But before jumping into the topic, learning how on-demand business works will help you a lot.
How On-Demand Business Works?
The on-demand business works with simple logic that providing the consumer with the service or goods when needed. It connects consumers with suppliers through technology like mobile app or websites.
Why On-Demand Business?
People tend to love on-demand service as it provides comfort at their doorstep. On-demand service also paves the way for many different services to emerge in the market. It allows people to hire people or service temporarily. Here are some of the on-demand services.
Taxi booking service

Food delivery 

Salon booking service

Home maid booking service

Medicine delivery 

Grocery delivery

Electrician booking service
How To Start A Successful On-Demand Business?
Choose Your Market:
Before moving further, choose an apt market for you. You must have some knowledge of your target market. You can also launch your business based on your new idea or service of your own.
Build App & Website:
Technology is key to success in the on-demand business. You must have a quality mobile app & website of your own. Either, you can build a brand new app from scratch or buy a clone script like Uber Clone for business.
Budget:
It is important to plan & budget based on your expenses before jumping into your business. You have to consider office rent, employee salary, marketing & advertising expense, mobile & website development charge and so on. It is important to plan your budget for at least 6 months.  
Market Your Business:
As you have options to reach people via online & offline mode, it is important to capitalize on all the option to reach more people. You can make use of social media, online ads, brochures, hoardings & other options based on what works for you.
Add Value To Service:
On-demand business is completely based on timely service provided to the customer. It is important to provide excellent customer service for a successful business. The customer service also gives you a lot of good reviews which help your service. 
It also promotes your products & service by word of mouth. So, it is important to provide valuable service to your consumers.
Nobody likes to be in the last position in a race, as it is the right time to jump into on-demand business before many competitions arise in your niche. If you are looking for any mobile & web development service then check out the site link.
You can learn more about the on-demand business idea at Trending on-demand business ideas.
I hope this article helps you a lot.
Thanks.