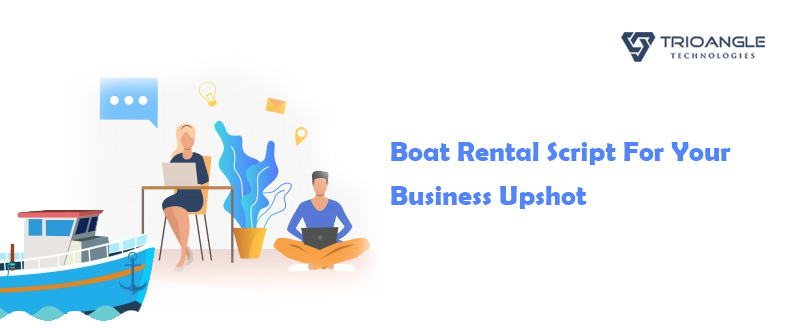 Many people have different ideas about upgrading their business, but the important one many fails to give importance is for the technical partners and their requirements for business. 
Not to mention, we are in an era where technical platforms are influencing the business world so digging out the technical advantages and their opportunities where mandatory here. Especially when it comes to renting concept this online interface are much more important.
How Does Boat Rentals Business Work ?
It's simple ! When a customer need a boat, search the availability and on which cruise they have to sail. Book the boat and do cruise, finally the payment has to be paid either through cash or online payment. 
But this business can be classified into two types. 
Own's The Boat – When you have a boat you can have a website and do rentals. 
As an intermediate –  Here you may or may not own boats, but by owning a website you can connect the boat owners and the consumers / sailors 
In case if you are owning a boat, then the cost of the business is huge and huge, but the second option is much more effective and profitable. 
The Requirements for the business
The two main ingredients for the business is 
Technical Support

Marketing Strategies
Technical support  – You have to own a website, it can be developed from scratch or can influence the Boat rental script. Through this as an admin you can interconnect both the sailor and the boat owners. 
Marketing Strategies – As like every business, marketing is the phenomenal one for every business, swanking your business will help you out to reach a wide audience. 
Based on your prominence both the boat owners and the sailors will be approaching you. 
Measures To Be Analyses
Business is not an easy task so before diving in search for the better location and the already existing customers and check their strength and weakness. Also make sure to study about how do they work! 
Because based on that you may get a brief overview about how to set your business according to the customer. 
The competitor analysis should include their app features also, so that you can decide what are the mandatory options you have to include in your boat rental script. 
Also for boating, license for the business is required in some countries, so make sure to do register the business and for precautions provide the safety guidelines to save themselves from getting hurt. 
So through this you can get into your business with a bang, As because you are in online medium you can address the audience in a short span and engage with the customers. 
For technical support, we Trioangle Technology provides Yacht Rental Software which is encompassed with the multiple features required for the business.
For any queries to start your business feel free to contact [email protected] or tap on https://www.trioangle.com/airbnb-clone-for-boat-rentals/
Go Uplift your Business With Our Support!