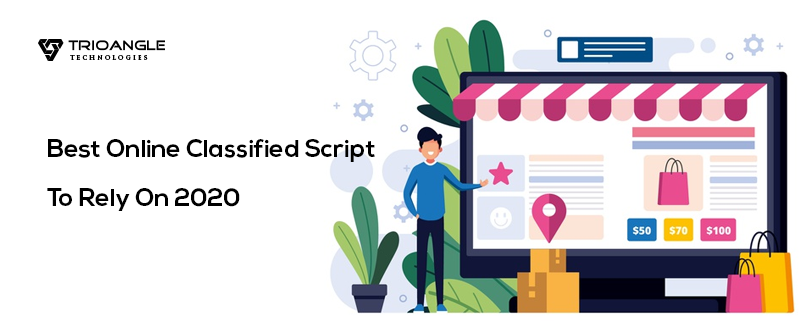 The magnificent usage of the internet and smartphones paved fissure for the Digital classified venture and impacted with positive values. 
According to the statistics, In Classifieds more than $4,572m dollars are spent in 2019 and expected 1.4% of growth rate of amount spent in 2023. So substantial amount of foremost opportunities are budding in this digital platform.
We Trioangle helps entrepreneurs to shine out on this classified business with the help of PassUp – Letgo clone. 
PassUp – Online Classified Script 
PassUp is the online classified script that is developed from the insights of Letgo with similar functionalities and features. Beyond that the PassUp also satisfy the security mix-up, quality of the coding, easy navigation, quick loads and usage.
After brainstorming a massive research, we have included features that pacify your business demands with constructive results. 
Chat Instantly – Communication matters a lot when it comes to shopping or going through ads. So both seller and user can get connected within a tap. 
Categories/ Subcategories – The user can reach an ad with better navigation when it is posted under the relevant category. 
Home Page Featured Banner –  To seek the eyeball attention, the branding banner ads can be used, and it can generate revenue for the admin.
Camera/ Image Uploads –  The trust is earned or the clear view of your ads is projected only when the image or video is showcasing. So simple way of uploading is incorporated. 
Location Search – when classified highly operates on location basis, the "location search" option has infused with more attention. 
Payment Gateway Integration – Using Brain tree payment gateway, the secured transactions can be processed. 
Favourites – The user can save a favourite ad and can approach that later if it is avial. 
General Site Setting – As an admin you can easily whitelabel your website with the site setting options and enjoy ownership easily.
Adsense Integration – Beyond promotion and subscription plans adsense can also be the good option to earn money. 
So the features listed are altogether required and obligatory too. This much disposed features are encompassed in the online classified ads script – PassUp

Technology Stack Of PassUp 
In classified script both the seller and the user has the same account/dashboard and can switch between them. So in PassUp you will receive an admin panel and user panel. 
Admin Panel 
Server – Node Js, Java Script, Apollo server, GraphQL, MongoDB.

Client – ReactJs, Apollo client, HTML, CSS, Java script.
User Panel  – Java, XML
Are the technologies used in the script and I guarantee you that you won't experience loading or other speed based error for sure. 
The Server Requirement For The PassUp Installation
Operating System – Linux

Node.js version v10.*

mongoDB version 3.0

The ejabberd version 18.06

The Apache Web Server version 2.4

The PM2 Node module
So if you are about to start a business like Letgo, Olx, Quickr or Offerup, We are here to take all your technical business needs and provide premium solution to get live in the market. 
Feel free to reach us anytime, We do live chat and support you 24/7. Do note our website link – Carousell clone | OLX clone. You can check the demo credentials too in the website. 
Contact : [email protected]