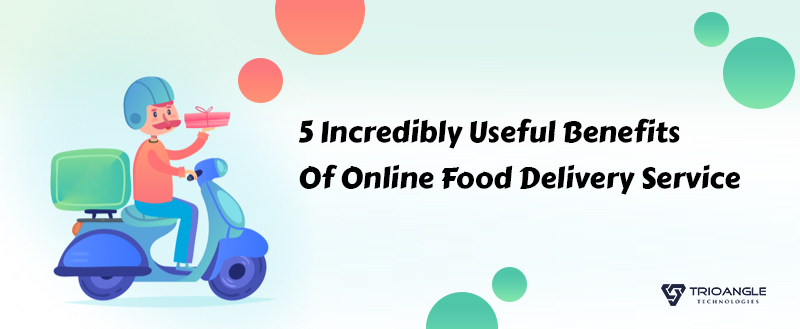 Have you wonder why people love online food delivery service. Then, here is an answer for you. People attracted to delightful services and appealing offers by online food delivery platforms.

More than 30% of people depend on food from restaurants and hotels. Online food delivery service keeps on pushing these number over the years. Let's have a look at the advantages of online food delivery service.

Convenient Way:

People love to have a variety of food without having to worry about last minute grocery shopping or recipe ingredients. The online delivery system saves their time which they can spend on playing, partying or sleeping.

It is helpful for busy individuals who don't have time for cooking. It is also beneficial for people who can't go out to restaurants or for weekly grocery shopping like senior citizens.

Health Benefits:

You can plan and schedule your order based on your diet and can easily track your nutritional stats. Online food delivery service helps you track the number of calories per day.

As there are options for a variety of food, you can easily maintain your diet and nutrition level. There are lots of restaurant and cuisine where you choose to order.

Customization:

Online food delivery has provided you with options to customize your delivery. You can also give a note with your order like mentioning some allergies or about ingredients to use.

You can maintain your diet and order based on vegan, vegetarian, eggetarian or non-vegetarian.

Favorite Cuisine:

Everybody loves to have their favorite food. Some prefer to have Mexican cuisine others like Italian. Online food delivery service gives you the option to choose from a variety of cuisines.  

GPS Tracking:
Online food delivery system helps you track live status and location of the food. You can also help a driver to reach you. The details like delivery time and driver contacts are informed to a user and make the delivery safe and comfortable.

Conclusion:

Online food delivery system has grown day by day. If you are interested in launching an online food delivery business, then you can connect with [email protected].
Thank you for your time.